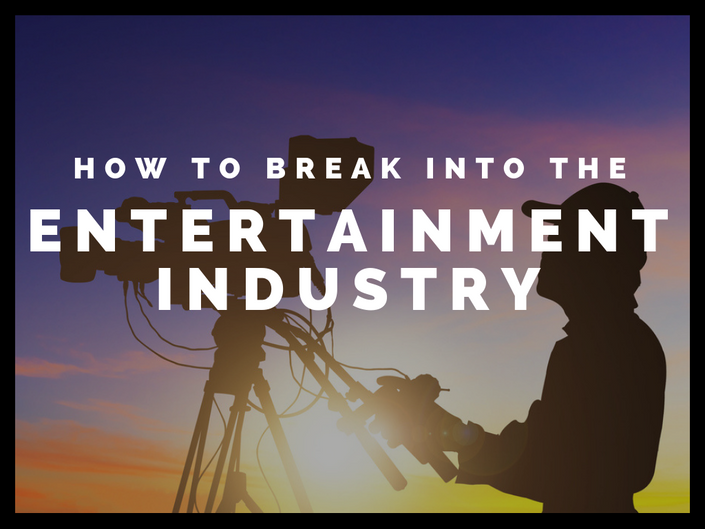 How to Break Into the Entertainment Industry Parts One & Two
DreamJobbing's online course GUARANTEED to help you land a job!
Watch Promo
Need help getting a job in the Entertainment Industry...we GUARANTEE we can help you!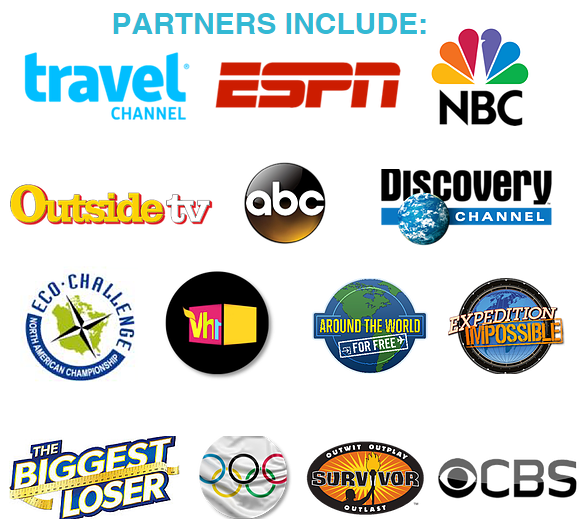 We know breaking into this industry is hard and after helping over 50,000 people find their dream careers, we now want to help you.

DreamJobbing has worked with the biggest brands in entertainment including CBS, ABC, NBC, Discovery, ESPN, Travel Channel, and many others and we can help you get your start.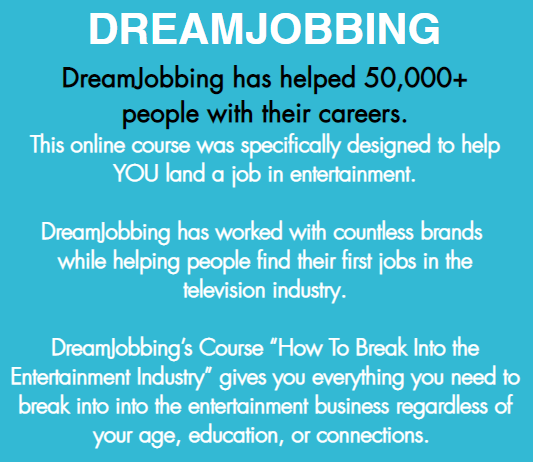 "The information and skills you are about to learn are not taught in schools. This is a practical course on how to learn about different jobs, build relationships with professionals and network your way into the job of your dreams." - Alex Boylan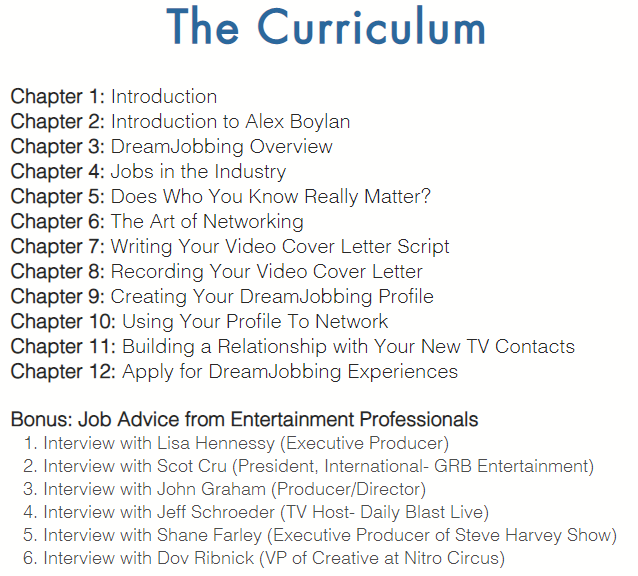 Best of all, you do not need to live in Hollywood to have success with this class. We teach you the secrets and give your the tools to break into the entertainment industry no matter where you live!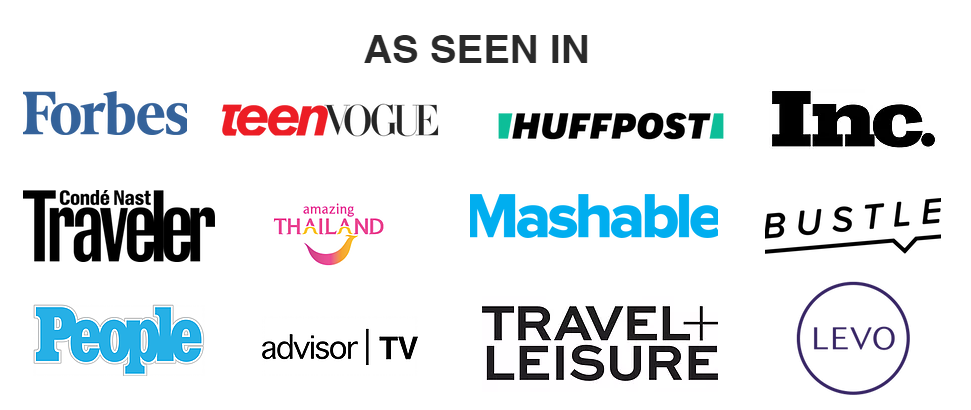 There is nothing better than a career in entertainment...But where do you start? That is what this course is all about and we guarantee we can help!

We can't wait to see you on set! - The DreamJobbing Team
Your Instructor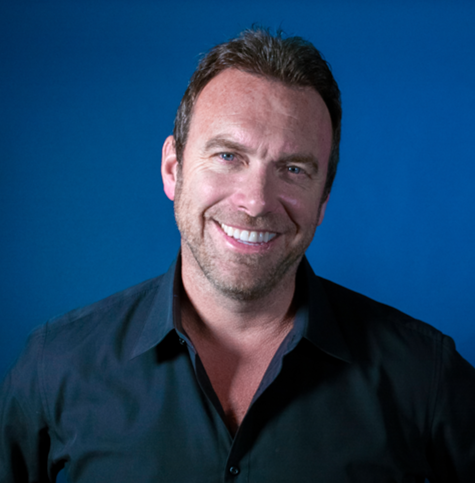 Alex Boylan quit working years ago. He walked out of his office cubical in Boston with one thought in his mind: How can I never go back? He jumped on a plane for St. John, US Virgin Islands. For a year he became singularly focused on how to fuel his passion for travel, storytelling and business and turn those passions into a dream career.
At the age of 24, Alex applied for and won the Amazing Race season 2. He then created the first online interactive series and platform "Around The World For Free", where Alex circumnavigated the world without a penny in his pocket using the help of the global online audience.
He has hosted and produced numerous shows for PBS, CBS, Travel Channel, Lonely Planet and has created three digital platforms. For his work on the Steve Harvey show he received an Emmy Nomination.
Today he is the proud co-founder of DreamJobbing.com, a platform he created to help others get on the path to THEIR dream career.
The average person will spend over 100,000 hours in their lifetime working. That means you will spend more time working than any other single activity. So why not love what you do and have a passion for your job?
In this class, hosted by Alex, you will learn invaluable skills and given the DreamJobbing Toolkit that will help you on your path to a dream career.
DreamJobbing Co-Founders
DreamJobbing.com and this course were created by three award-winning Hollywood Producers - Lisa Hennessy, Alex Boylan and Burton Roberts.

Lisa Hennessy is was one of the original members of Mark Burnett Productions - the company that brought you Survivor, Contender, The Voice and Shark Tank to name a few. She has executive produced 100's of hours of Network TV including Eco-Challenge, Rock Star, Contender, Biggest Loser, etc. She is Emmy Nominated and has hired 1000's of people during her prolific career. She and Alex have also created shows for DreamJobbing's Production division such as Escape a Digital Detox and the DreamJobbing TV series. Those shows can be found streaming on Amazon Prime (search DreamJobbing).

Alex Boylan is also an Emmy-Nominated Producer. At the age of 24, he won the Amazing Race. From there he went on to host, produce and created 100's of hours of TV. He co-founded the production company Around the World Productions with fellow DreamJobbing Co-founder Burton Roberts.

After getting his MBA from Kellogg, Burton had a career in Silicon Valley. In 2001 he heard about a race/adventure series called Eco-Challenge. He competed and fell in love with the TV industry. Then he was cast on the mega hit Survivor. He got bit by the TV bug and went on to cofound Around the World Productions with Alex Boylan. They have filmed in over 60 countries worldwide.

Lisa, Alex and Burton have 50+ years of combined media and business experience. Together, they are excited to share their secrets to breaking into a career in television.